End of the first half: f*** great comeback from two undeserved goals from Spuds. Both of ours were real f*** goals unlike the poxy shite scored by the Scum.

That said, I get the sweats every counter attack. Our communication and basic sense is terrifying. Every time one of the CBs or Song gets it wrong and we open up
"Other clubs never came into my thoughts once I knew Arsenal wanted to sign me."
- Dennis Bergkamp
Reserve Team Regular
Posts: 90
Joined: 20 Feb 2011, 15:56
---
no replies!!
one of our greatest victories over the scum and nobody has got anything to say
what has happened on here???
even ray has disapeared
"A good ball by Dixon, finding Smith…For Thomas charging through the midfield..
Thomas…It's Up For Grabs NOWWWWWWWWWWWW!…THOMAS!…Right at the end!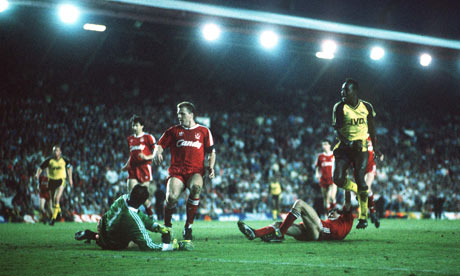 First Team Sub
Posts: 128
Joined: 22 Aug 2010, 15:02
---
The forum is definitely struggling at the moment and we need to get it rebooted so to speak.
Site Admin
Posts: 1281
Joined: 01 Oct 2007, 19:26
Location: Brisbane QLD
---
everyone pretty much has facebook on their phones and users that to talk with those forums...not sure what Rays excuse is as he doesn't strike me as a techno .hope he is not ill
Site Admin
Posts: 711
Joined: 20 Apr 2007, 10:52
Location: NSW
---
---
Who is online
Users browsing this forum: Majestic-12 [Bot] and 1 guest